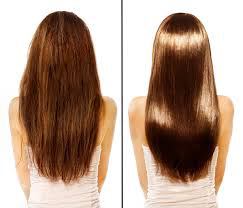 Restore your hair's lost moisture and shine. This mask is great for soothing and repairing hair damaged from coloring, straightening, curling and styling.
-1 egg yolk;
-2 tablespoons warm Organic Raw Virgin Coconut Oil
;
-1 tablespoon Organic Raw Honey
;
-3-5 drops of Chamomile Essential Oil
.
Double the ingredients for long hair.
Mix all the ingredients together until well-blended. Apply the mask evenly throughout your hair, paying more attention to the damaged ends. Cover the hair with a shower cap or wrap it in a plastic film. Let it sit for 30-45 minutes and then wash it out with a soft shampoo.
Egg yolk is full of important proteins and fats that will help naturally revive your hair.
Coconut oil protects your hair and makes it feel soft and shiny. It keeps your hair moisturised and silky. It also helps against dry scalp and dandruff.
Honey has restorative properties that add moisture to lifeless hair, making it glowing and smooth.
Chamomile essential oil is effective on dry and damaged hair. It adds shine and softness to your hair and retains its moisture level, nourishing your hair from within and protecting it from the harsh external environment.